K.I.N.G. SCHOLARS PROGRAM
The K.I.N.G. Scholars Program is a mentoring platform for participants 13-25 years of age with the goal of helping them fulfill their God given potential, expose them to positive role models, facilitate experiences to broaden their personal views and goals, provide training to become economically independent through respectable work and introduce tools to help develop personal skills and character which would allow them to become productive members of society.
Specific prioritization and programming is geared toward college aged men connected to Historically Black Colleges and Universities (HBCUs), high school youth in major cities with large populations of African American families facing social-economic challenges, at risk boys who are being reared in single parent female households, in addition to targeted areas where a growing number of black males are being negatively impacted by both recent and historical racism, racial profiling and/or social injustice.
K.I.N.G. national and local chapters will also invest in the ongoing growth of these Scholars by offering local educational support, employment resources, emotional tools, equipping for life stability and empowerment through direct mentoring experiences and community engagement.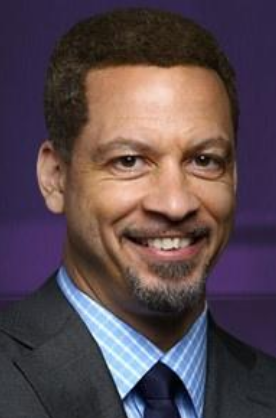 CHRIS BROUSSARD
FOUNDER, K.I.N.G. MOVEMENT
Chris is an internationally-known sports analyst and commentator for the FOX Sports 1 television network and FOX Sports Radio. He has shared the screen with some of the NBA's legendary figures, including Magic Johnson, with whom he co-starred on ESPN's "NBA Countdown Show" in 2012. Nowadays, he can be seen regularly on FS1's "Undisputed,'' "The Herd,'' "First Things First,'' and "Lock It In." He also serves as co-host, along with Rob Parker, of one of the country's most popular daily national radio shows, "The Odd Couple." Before joining FOX Sports in the Fall of 2016, Chris worked for 12 years as an NBA analyst and reporter at ESPN, ESPN The Magazine, andESPN.com. Chris' achievements led to his being named one of the 100 Black History Makers of 2012 byThegrio.com, the African-American news arm of MSNBC. Chris wrote for The New York Times from 1998-2004 and graduated from Oberlin College with a Bachelor's Degree in English in 1990.
Chris is the Founder and President of a National Men's organization called The K.I.N.G. Movement. K.I.N.G. stands for Knowledge, Inspiration and Nurture through God, and seeks to help boys and men reach their God-given potential in every realm of life.He has also been a spokesperson for Allan Houston's "Father Knows Best" program and is currently a Board member of Athletes in Action. Chris is a frequent speaker at colleges, high schools, charitable fundraisers, youth-related events, and churches, having addressed congregations as varied as Baptist, Methodist, Pentecostal, Charismatic, Catholic and Congregational. He has also taught seminars on the Biblical heritage of African people.Chris has twin daughters who are both recent college graduates, and lives with his wife of over 25 years in New Jersey.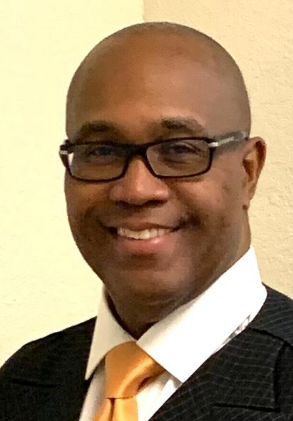 DR. JOSEPH BRYANT, JR.
EXECUTIVE DIRECTOR, K.I.N.G. MOVEMENT
Since 1999, Dr. Joseph Bryant Jr has been a trusted advisor within the sports industry, life coach and consultant to professional athletes and their families. Known to many as in the athletic world as "The Players' Pastor" and "THE GAME CHANGER," Dr. Bryant uses his unique talents to prepare players for career transitions through strategic planning, business development, networking expansion and sports/technology platforms, creating the tools to implement a GAME PLAN FOR SUCCESS.
Dr.  Bryant is the founder of PROSPEAK, a network of current and former  athletes committed to influencing the lives of others through  motivational speaking, mentoring, personal development and social  impact.
Dr.  Bryant is the National Sports Director for Rev. Jesse Jackson and the  Rainbow PUSH Coalition, serving as liaison to the sports industry and  organizing sports events and engagements with the current and former  players from the NFL, NBA and Major League Baseball. He is also  co-director of the Rainbow Push Silicon Valley Diversity Project,  assisting in the strategic planning, organization and implementation of  opportunities in tech.
Dr.  Bryant has been the Senior Pastor of Calvary Hill Church of SF since  1996, as well as President of Calvary Hill Social Services. Calvary Hill  provides partnerships and services in technology, financial literacy,  workforce development and a phenomenal youth afterschool program called  Vision Academy. He is also Founder of Good News Today & The Good  News Today Foundation is utilized to help athletes build bridges of  hope, Impact and influence in underserved communities, maximizing their  platform for the greater good.